What is Nano? The first thing to know is that it's a cryptocurrency with low-latency payment that was founded by Colin LeMahieu in 2014 and was known as RaiBlocks. The crypto was rebranbed on January, 2018.
Today the cryptocoin becomes extremely popular among the buyers, because they were looking for the faster digital transactions. The price of NANO has grown more than 5,500% recently.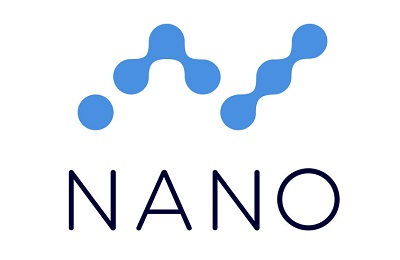 The main advantage over other emoney, XRB requires minimal resources what makes it ideal for P2P transactions. You can't to trade for Nano without the exchanges. It's a pity, but there are not many brokers like Binance or CEX.io to buy the token.
Also, it has low market cap and that's the very reason it's considered to be undervalued. Here is the list of the main advantages and disadvantages of the cryptocoin:
| Pros | Cons |
| --- | --- |
| | No many exchanges offer pairs with XRB |
| | Privacy is lower than for BTC, e.g. |
| Highly scalable: 1000x more transactions per second (TPS) | |
| Own blockchain for each account | |
| Lightweight instant transactions | |
| | |
| Anti-spam Proof of Work (PoW) is used | |
| Using the CAPTCHA faucet process | |
Purchase Nano with Fiat Currency
As you see there're lots of the benefits to get. All left to do is to buy the NANO. How to do that? And what methods are available? Here I'll show you all possible ways to trade for XRB. Note, that you can purchase only the certain amount of coins per day. It's to eliminate the risk of buying up all crypto by the only person. It makes owners to put XRB in the work.
Pay attention that there is no such a platform that provides you with option to purchase the Nano with the fiat. You can purchase any crypto money with the national currencies and only then change it for NANO.
Get XRB with Credit Card

If we talk about popular cryptocurrencies, you know that there are a variety of exchange platforms with such an option provided. What's more, you can do that with your credit/debit cards, e-wallets or even direct bank transfers.
However, it's not about XRB. Yep. You have no other way, but to buy BTC, LTC, ETH, or any other crypto and only then change it to NANO. Lots of the popular brokers give you such a possibility as buying cryptocoins with Visa, MasterCard and other widespread credit cards.
Buy Nano with Cash

The same is here. You can't get the cryptocoin Nano with the cash. You are to purchase any other kind of digital money with the fiat to trade for the token.
Herewith, you can choose any exchange platform for the purpose and after having the crypto on the balance find the broker with XRB pairs offered.
Get XRB with e-Wallets

Here you'll meet the same situation. You need to buy crypto like bitcoins or ethereum to trade for XRP. That's why you're to go to the exchange site and get some e-cash with PayPal, for example, and only then you can change it for Nano.
Buy Nano with Another Cryptocurrency
Once again, you can't get the crypto with the national currencies and do that via credit cards and ewallets. Mining? Forget about it as well, because of XRB is already at the max supply – 133,248,290 XRB. Thus, if you see that website assures that it mines NANO, it's not true, it pays out in the token when mining another digital coins.
Therefore, there is the only way left to own the crypto. It's buying BTC, ETH, BCH and ETH and after that to turn them to XRB. We prepared the manual how to do that:
Set Up your wallet. You can choose among mobile (iOS or Android), online or desktop (MacOS, Windows, Linux) wallets. Use your email and create strong passwords to sign up.
Back Up 'Identifier' and 'Seed' securely. Use an external hard drive or USB stick, if you wish, to save this information. Note, that this data is a direct access to your account. Thus, everyone, who has it, can open your wallet and just take your NANO coins.
When you pass the previous step, press 'Go to your wallet'.
Copy 'Your account(s)' address. It looks like a long string that is a combination of letters and numbers. Copy it down safe. You will need it further.
Choose the exchange platform to buy BTC, ETH, etc. Register there, pass the verification and get some cryptocoins. If you have got some, skip the step.
Exchange ETH/BTC/etc. for XBR. Go to Binance platform, for instance, to do that. Pass the registration; confirm the email; login (using 2-factor authitication).
Press 'Deposit'. Search for the crytpocurrency you've just bought on the previous broker. You'll be given the address – another long combo of letters and numbers. Copy it down as well.
Go back to the broker to withdraw the crypto, that you've got for trading XRB. Point out the sum you want to be transferred, past the address of the recipient (from the previous step) and press 'Withdraw'.
It'll take a few minutes while the coins will be transferred. Here will be a choice: 'Limit' order or 'Market' buy. Pick an option you like most to change the crypto for xrb at the best price. Confirm the operation by clicking the green button 'Buy NANO'.
Withdraw XRB to your wallet. Just click on 'Withdrawal' button. It's the moment when you need the address you've copied in the step 4 of our manual. Fill in the form and wait for the confirmation of the transaction.