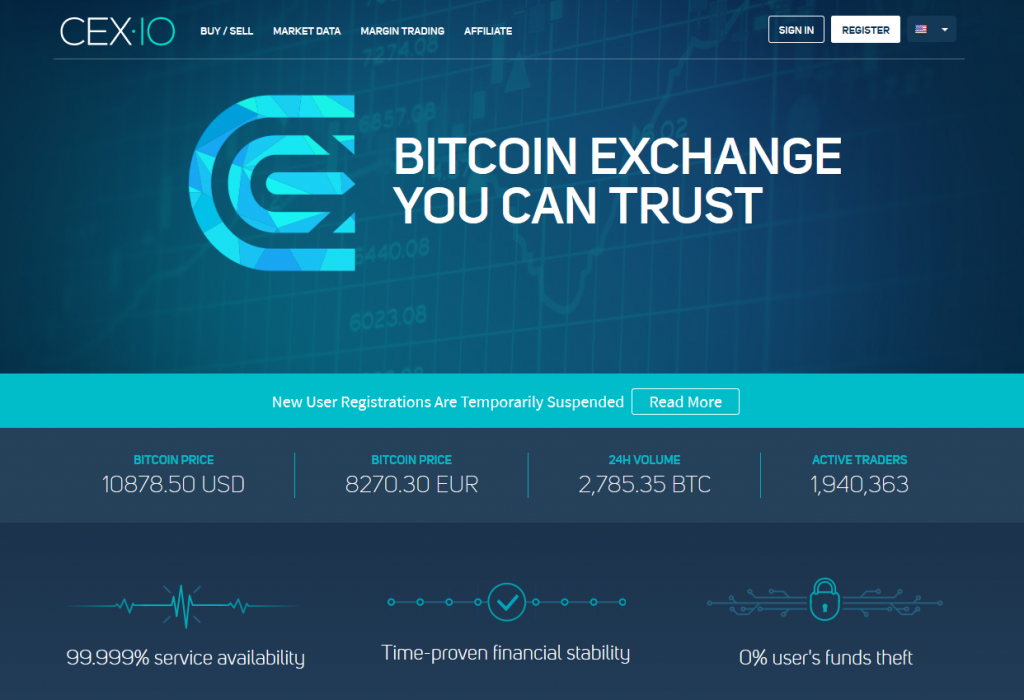 In a recent research with my colleagues, our crypto experts admitted that CEX.IO has rightly taken a high place in the business. Take our review into consideration when planning to trade there. Obviously it was a really good project for the founder, Oleksandr Lutskevych, something he is proud of.

To know that the site has been performing million worth transactions each day since 2013 and people from all sides, from America, Turkey, Zimbabwe, have been still trying to get the access to the CEX.IO platform is a really good sign for him.
We'd like to add that Americans have thrived at the job partly, except for a legit margin trading, which is denied and rightly so, because it's prohibited under the AML/KYC regulations, in line with the platform works.
That has been the rocky road, the past five years, some altcoins fell off, some like BTC/USD, ETC/BTC, ETC/USD promoted the growth of the company volume. New visitors can also take a look at the table below revealing its ups and downs:
| Pros | Cons |
| --- | --- |
| | |
| | |
| User-friendly site interface | |
Available Currency on Cex.io
The first disclosure of the drawbacks is right here. Now you'll find out more about the currencies the system lacks.
The clients may expect USD, EUR, RUB, GBP to operate with, and we know from the website source there are LTC, GHS, besides BTC and ETH digital currencies.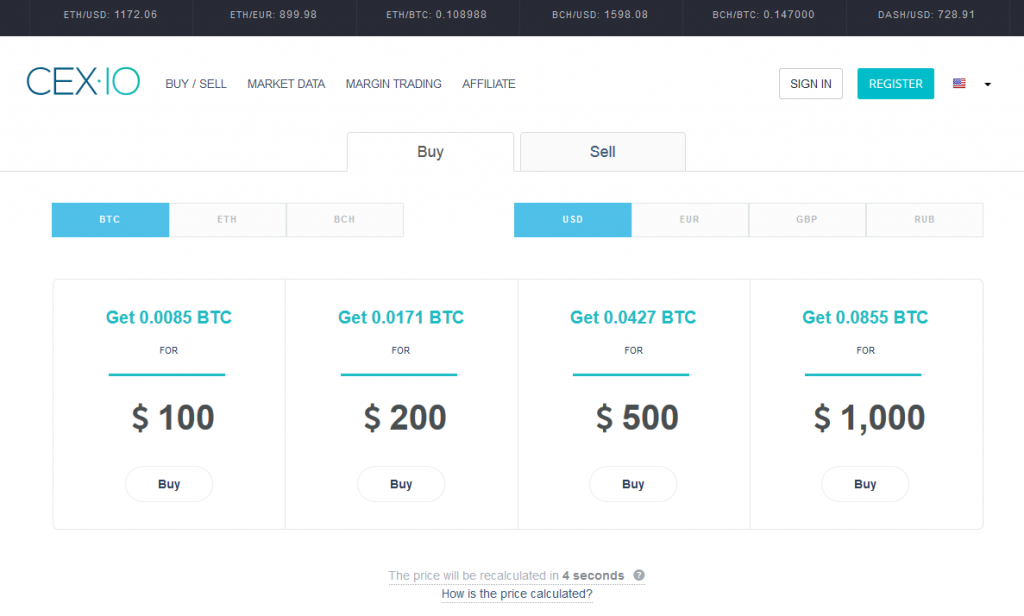 Payment Options
Plus, we're also knowledgeable in the Visa, MasterCard, Bank Transfer, SEPA, Crypto Capital banking information. So does this mean you'll have these five options for in and out transactions?
We're hoping! It seems like the full banking methods' range is accessible for depositing and withdrawing in euro only, at least for now.
Who cares about fees?! No such ones are for putting money via Bank Transfer, Crypto Capital, or SEPA, and don't even think of Visa or Master Card, or you will pay a little over 5% + ₽15.57 just funding the account with RUB. The rest currencies are accompanied with 3.5% and €0.24 or less through their mechanisms.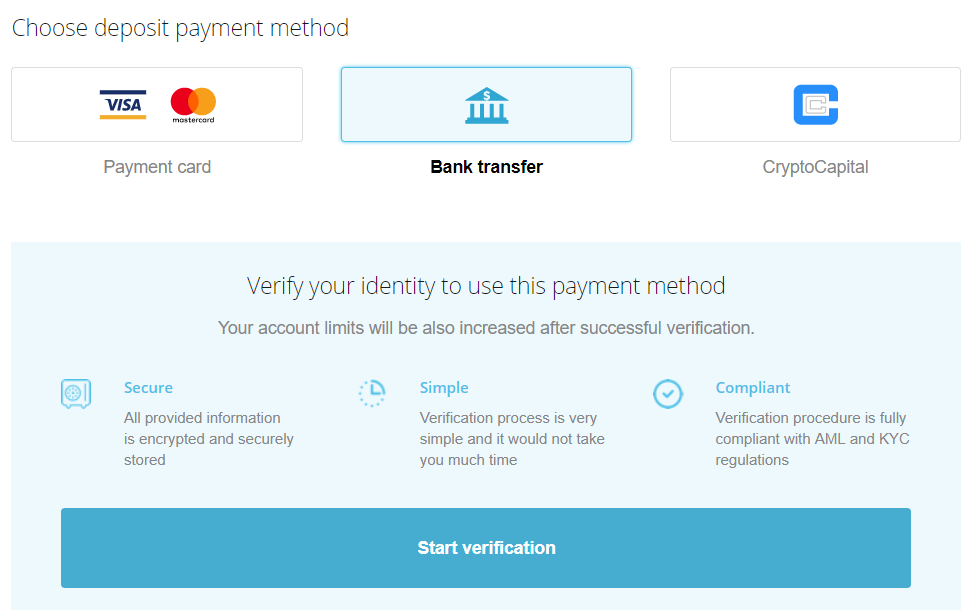 3.5-3.8 for €/$ fee for withdrawals thru Visa would be the cheapest way to make it with your minimum losses. Not bad, isn't it? Things are never as bad as they seem. Where are we going next?
Verification and Limits
How does CEX.IO meet a newbie? The question has come up, the disclosure of the benefits is about to start, keep on reading.
It reports about 4 statuses of the profile, which require a verification on different levels. To apparent upgrade from a Basic, a Verified, a Verified Plus to a Corporate account, you have to share your documents' data, details after details. For what? To get permissions allowing you to conduct deposit or withdrawal transactions which have no other limits but yours mostly.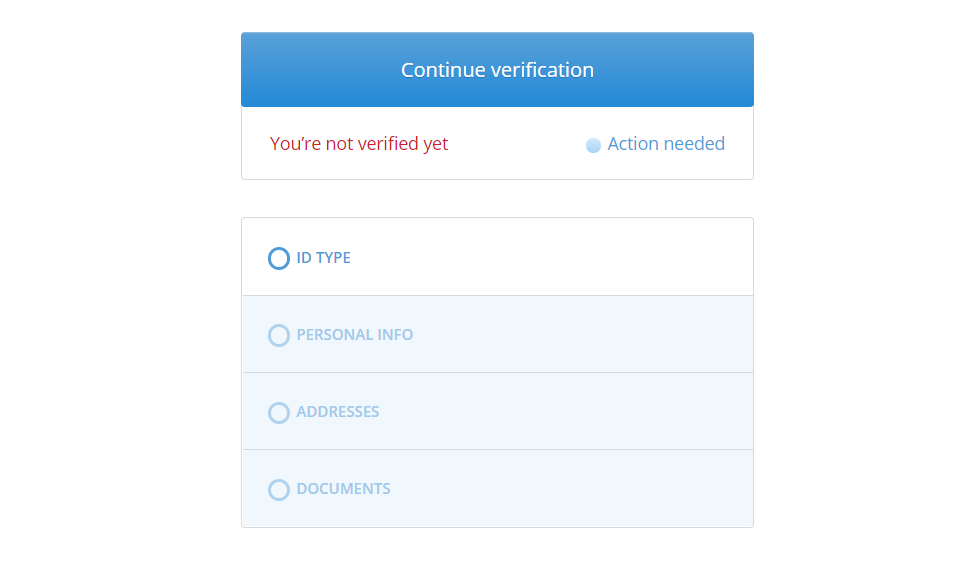 Security and Customer Support
The rules of the security are simple: activate TFC (short for Two Factor Authentication), and work with the CEX.IO, not worried about hack attacks, speaking of which, have been none for 5 years.
If someone has more questions than we've answered to, he has to email to the support of the CEX.IO on the address support@CEX.IO. If they don't reply to them, we're at fault. However, with the PCI SSC clarification, they should help.
P.S.: Storing, processing, transmitting information goes certified by the council.
Trading on CEX.IO
If one ever decides to make something like that, what would he or she do first? It's a question one half of people say they never prepare for, other half anticipate happening in their lives. However, every time they come to the CEX.IO and purchase or sale btc. We decided to let you into the operations' process beforehand. Short manuals come next!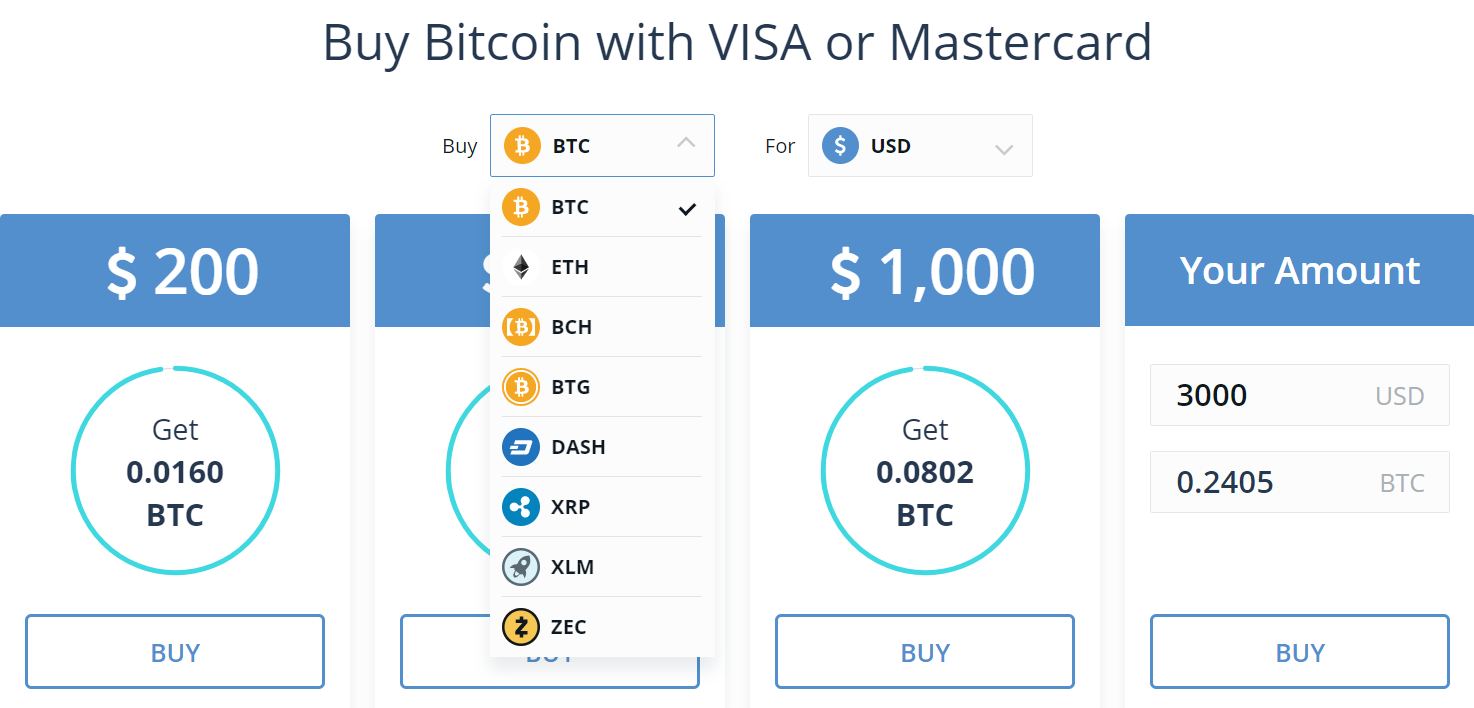 Buying
Your query made us buying tutors of trading on the CEX.IO first. There are so many great specifications on the Internet, along with needless accompanying information, weirdly. We provide statements how we actually see that action:
provide your card details
make photos with the card and the passport, or with your driver's licence
enroll a CVV code of the card
pay the 20 cent charge (it'll be refunded afterwards)
open the wallet
choose a banking service
click on buy or go trade
Selling
We learned in the previous paragraph how to purchase, let's talk about moves to perform selling. Anyway, we discovered how to sell through surfing the website, check what we've got:
set the Bitcoin amount
select currency before selling
click on "sell"
get the benefit in USD, EUR, or RUB
withdraw money via credit card instantly